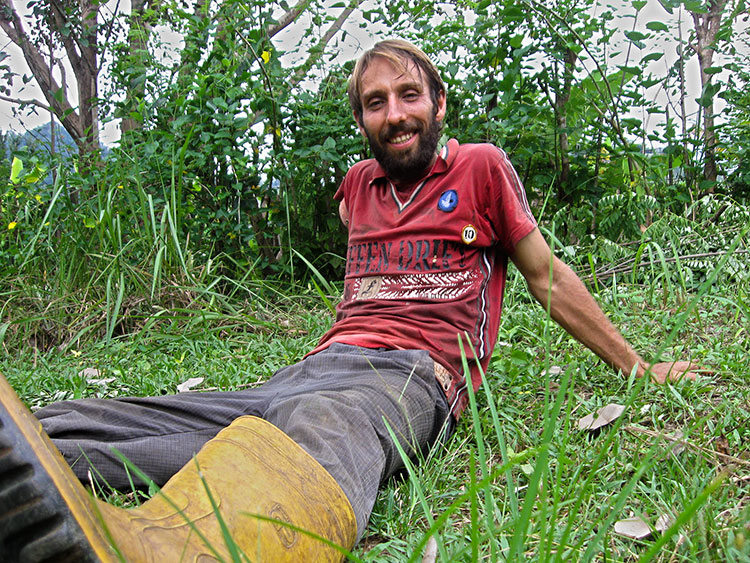 If you like to give us a helping hand in the garden you are warmly welcome. There is always something to do.
Our Land contains around 17 acres. Most of the land is natural forest. We are in a very isolated and remote spot at the end of a narrow dirt road. We are surrounded by small streams on three sides of our property. To protect those small river forests with countless tiny waterfalls and age-old majestic Kumbuk-trees we have bought up each opposite riverside that is bordering our farm. We use about 5 acres to grow organic fruits and vegetables. Permaculture is what we study and try to implement.
Most of the land faces towards the upcountry in the west, where the sun goes down and beautiful sunsets are to be seen.